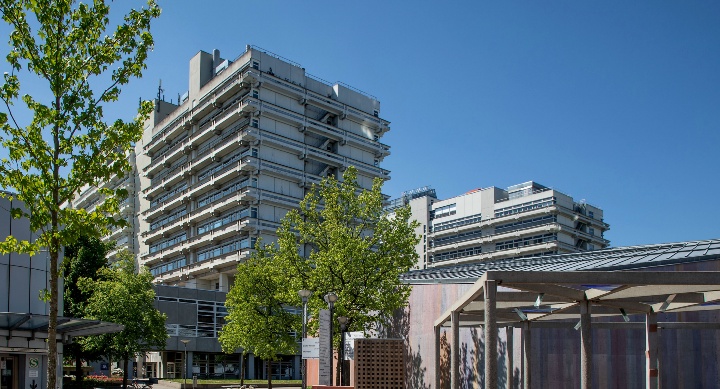 In our article today, we are going to focus on university of Stuttgart ranking, fees, tuition fees, cost of living, requirements etc. Many international students prefer to study in Germany, since public universities there don't charge tuition fees. Yes, if you are pursuing studies in German public universities, you are not going to pay tuition fees. So today, we are going to talk about University of Stuttgart ranking, fees and other important information.
University of Stuttgart is one of the best public universities in Germany. The university sees itself as a center of industrial, University and non-University based research. University of Stuttgart also promotes the transfer of Knowledge and technology to society in all their profile and competence areas. Over 160 different masters and bachelor's programs are offered by the university in the areas of Medicine, Environmental Sciences, Sciences, Social Sciences, and Engineering .
Watch an overview of university of Stuttgart below:
Acceptance rate
Before you apply for admission into any university, we always advise that you check the university's acceptance rate so you know if you stand a chance of getting admission into the university. The University of Stuttgart has a good acceptance rate of 71%. This means that 7 out of 10 people applying for admission are admitted into the university.
Tuition fees
Most public universities in Germany are tuition free, but this is not the case with University of Stuttgart. International students are charged 1500 Euro per semester excluding the 200 Euro semester contribution fees. The good news here is that students who cannot pay their fees due to the effect of Corona virus can apply for a tuition fees waiver. In your application, do well to state tangible reasons you want the university to waive your tuition fees. Please contact the University for the Tuition Waiver Application Fees.
University of Stuttgart ranking
According to the 2021 QS World University ranking, the University of Stuttgart is ranked #333 in the world. The Times Higher Education ranks University of Stuttgart among #351 – 400 best universities in the world.
 Read also: University Of Graz, Austria
Admission requirements
It's important that you adhere to the university's admission requirements before sending your application to them. If you apply for admission and did not meet the requirements you will not be given an offer. For bachelor's program, applicants will be expected to have a high school certificate showing they have completed 6 years of secondary or high school education. In some countries like Nigeria, applicants are required to present a certificate higher than the O'level before they will be admitted. Please contact the university and get your country specific admission requirement.
For masters degree program, a good bachelors degree in relevant field is usually needed for admission. When providing your degree certificate, ensure that you make available the transcripts as well. In addition to  this, a CV, motivation letter and reference letters will also be required.
For PhD, your master's certificate, transcripts will be needed. You will also need to provide your research proposal to the university.
Cost of living in University of Stuttgart
The cost of living in Stuttgart is affordable compared to other cities. An average of 350 to 500 Euros per month will be enough to take care of a student's feeding, accommodation, transportation, etc. Please note that this amount is just estimation. Cost of living depends on the spending habit of the student.
How to apply for admission
Applying for admission into University of Stuttgart is very easy. All applications are handled online meaning that you will have to fill the online application form, upload all your credentials and submit your application. Once you have submitted, the school will send you an email that your application is being reviewed and you will hear from them once they are done. Make sure that you've added a valid email so it will be easy for the school to contact you.
 Work and study in Stuttgart
Almost all students want to work while they are studying in a foreign country. The good news here is that you can work while studying in university of Stuttgart. Students can take up part time or full time employment, but please consider the course you are pursuing before taking up a full time employment. Do not allow work interfere with your academics!
University of Stuttgart Scholarships
The university gives lots of scholarships to students who cannot pay their tuition fees. For more information about the university's scholarships, kindly contact their scholarship website. If you are applying for scholarship ensure that you have all required documents. In most cases, documents like admission letter, school certificates, scholarship essay, reference letters etc will be needed.
Let's now consider some of the questions people ask about studying in University of Stuttgart and Germany as a whole.
Is University of Stuttgart free?
University of Stuttgart is not free. The university charges 1500 Euros per semester for all the study programs. In addition, a semester contribution fees of 200 Euros is required from all the students.
Does University of Stuttgart teach in English language?
Some of the University of Stuttgart masters programs are taught in English language. If you are applying to study in English language, you don't have to demonstrate any knowledge of German language. The school expects that you will learn the language while studying at the university.
How much does it cost to study in Germany?
To study in Germany you need to budget for your living expense which is put at 12,000 Euros per year and in some cases the tuition fees. Most public universities in Germany are tuition free except university of Stuttgart that charges about 1500 Euros per semester.
Is Ielts required for study in Germany?
Most universities in Germany use German language as a language of instruction. However, if you intend to study in English, you may have to proof your proficiency with a Toefl or Ielts results
Is there age limit to study in Germany?
There's no age limit for study in Germany. Unlike other countries, you can apply for any study program in Germany and be admitted. Infact, Germany has the continent's oldest graduates, average of 28 years old.
Which job has the highest salary in Germany?
Health and medical occupations attract the highest salaries in Germany. The annual average salaries for people in this field s 80,000 Euros.
Is German language easy to learn?
German language may not be easy for you to learn , if you don't understand Dutch. However, there are tools that make it easy to learn the language. The important factor is your interest and mindset.
Can international students get jobs in Germany?
Yes, international students are allowed to work part time in Germany to support their studies. You can work for up to 20 hours during school period and full time during vacation.
Hope you enjoyed reading this article on University of Stuttgart. Please use the sharing buttons below and share so your friends can read and benefit from it. If you have any comment kindly contact the University of Stuttgart or use our comment box.