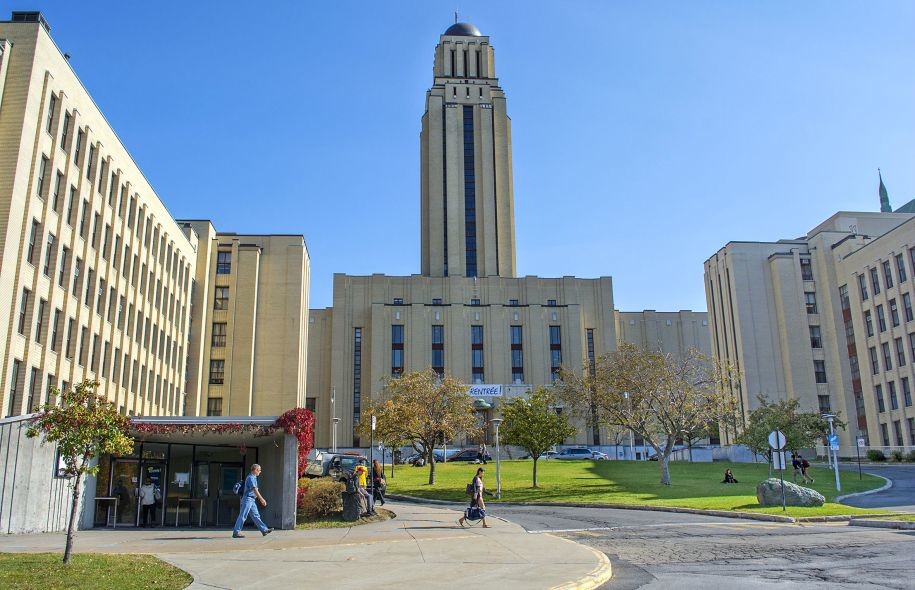 In this article, we are going to consider the top 4 universities in Montreal for international students. Before we start, let's look at the benefit associated with studying in Montreal.
Benefits Of Studying In Montreal
You've opted to study in Montreal, Canada, and you're probably wondering how the city will treat you. Because you're visiting Canada, you may expect a lot of snow. Aside from that, Montreal is recognized as "Quebec's Metropolis." Montreal is a world-renowned metropolis city, and if you want to live in a decent metropolitan location, it might be a terrific place to live. Liberals, progressives, and pleasant individuals live there. Let's now look at the top reasons why people choose to study in Montreal.
Read also: How To Study Abroad In Korea
Wonderful Place For Art Students
Montreal is a city devoted to the arts. The local art culture is thriving, with a plethora of art events and exhibitions available to inhabitants. Artists performing in subway stations, massive graffiti walls, and street art are all part of Montreal's culture. Of course, there are always museums, galleries, and historic sites to visit.
Affordable Rent
If you don't think university dorms are the ideal location to stay, you'll be relieved to learn that rents in Montreal are rather affordable. In Montreal, a one-bedroom apartment can cost around $960 a month. The similar downtown apartment in Ottawa will set you back around $1,150. When compared to other Canadian cities, rentals in Montreal are somewhat lower. You can also find some excellent offers in Montreal, such as free rent for the first month or two, if you look hard enough.
Meet People With Different Culture
As an international student, you will feel at ease in Canadian cities because many students travel from all over the world to study. Montreal is well-known for its openness to immigrants from all over the world. In the city's three largest universities, about one out of every four students is not a native Canadian. You may rest assured that no matter where you are in the globe, you will feel at ease in Montreal. Plus, mixing with pupils from different backgrounds will undoubtedly be entertaining.
Cheap Transportation
The nicest thing about the city is that it is well connected by metro, so you don't have to buy a car or rent a taxi all of the time to get around. Montreal is an excellent area to stay for students because the cost of a monthly transit pass is lower than in other cities. In Toronto, an adult monthly pass costs $141.50, while in Montreal, the same pass costs $83. As a student, you won't have to worry about transportation because the metro connects the entire city.
Best Educational Institutions
Montreal is mostly populated by international students, as it is home to some of Canada's greatest universities. It offers a wide range of pre-university, bachelor's, undergraduate, and graduate degree programs. In addition, the city offers and strongly recommends master's and doctoral degrees (PhDs). You can also learn in either French or English, depending on the course you choose. There are numerous multilingual study choices available as well.
Now let's look at the top universities in Montreal.
List Of Top Universities In Montreal
McGill University is a public research university in the Canadian city of Montreal. The university was founded in 1821 by royal charter issued by King George IV and is named after James McGill, a Scottish businessman whose bequest in 1813 established the university's antecedent, University of McGill College (or simply McGill College); the name was changed to McGill University in 1885.
McGill has the highest average entrance grades of any Canadian university and provides degrees and certificates in over 300 fields of study. The five largest faculties, Arts, Science, Medicine, Engineering, and Management, enroll the majority of students. McGill's student body is the most internationally diversified of any medical-doctoral research university in the country, with 32.2 percent of international students hailing from over 150 countries.
Furthermore, approximately 41% of students were born outside of Canada. McGill is consistently ranked among the top 50 institutions in the world and among the top three universities in Canada in all major rankings. It has topped the annual Maclean's Canadian University Rankings for medical-doctoral universities for the past 16 years.
Tuition Fees
The annual tuition fees charged by McGill University range from Cad$19,505 – Cad$55,621.
The Université de Montréal (UdeM; French pronunciation: [ynivsite d meal]; translates to University of Montreal) is a public research university in Montreal, Quebec, Canada. The main campus of the institution is located on the northern slope of Mount Royal, in the Outremont and Côte-des-Neiges neighborhoods.
The Polytechnique Montréal (School of Engineering; originally the École Polytechnique de Montréal) and HEC Montréal are two affiliated schools with thirteen faculties, over sixty departments, and two affiliated schools (School of Business). It provides more than 650 undergraduate and graduate programs, as well as 71 PhD programs.
In 1878, the institution was established as a satellite campus of the Université Laval. After receiving a papal charter in 1919 and a provincial charter in 1920, it became an independent organization. In 1942, the Université de Montréal relocated from Montreal's Quartier Latin to its current Mount Royal location. With the passage of a new provincial charter in 1967, it became a secular institution.
The institution has 34,335 undergraduate and 11,925 post-graduate students and is co-educational (excluding affiliated schools). Alumni and former students can be found all around Canada and the world, with famous alumni working in government, academia, and industry.
Tuition Fees
University Of Montreal Charges between Cad$9000 to Cad$36,000 per year
University Of Quebec
The University of Québec is a ten-university system with international influence. The university's several schools allow students to study in 54 different cities around Québec. Financial Information of Universities and Colleges ranks its member institutions 10th overall in the country and first among Canadian universities without a medical school.
Approximately 40,000 students attend the university's new campus, which includes laboratories, workshops, refurbished production studios, and top-notch sporting and cultural facilities. Although the courses are taught in French, the institution also offers courses and diplomas in French as a second language.
The University of Québec is known for its diversity, with a particular emphasis on scientific, technological, social, artistic, and cultural innovation.
Université du Québec à Montréal, Université du Québec à Trois-Rivières, Université du Québec à Chicoutimi, Université de Québec, University of Quebec in the Outaouais, University of Quebec in Abitibi-Témiscamingue (UQAT), National Institute of Scientific Research, École de Technologie Supérieure, and Télé-université are the ten institutions that make up the University of Québec.
Tuition Fees
Tuition fees in University of Quebec ranges from Cad$9,175 to Cad$12,500 per year
Concordia University (French: Université Concordia) is a public comprehensive research university in Montreal, Quebec, Canada. Concordia University was founded in 1974 as a result of the merging of Loyola College and Sir George Williams University. It is one of three universities in Quebec that teach in English (the others being McGill and Bishop's). Concordia had 46,077 students enrolled in credit courses as of the 2019–20 academic year, making it one of Canada's largest universities by enrolment.
The institution has two campuses, each about 7 kilometers (4 miles) apart: Sir George Williams Campus in Downtown Montreal's Quartier Concordia, and Loyola Campus in the Notre-Dame-de-Grâce residential neighbourhood. Concordia University offers over 400 undergraduate and graduate programs and courses through four faculties, a graduate school, and other colleges, centers, and institutes.
The university's John Molson School of Business is consistently ranked among Canada's top 10 business schools and among the top 100 globally. In addition, the International Professional Classification of Higher Education Institutions placed Concordia eighth in Canada and 229th globally.
Tuition Fees
Concordia University charges around Cad$19,802 per year for international students
Hope you enjoyed reading this article on Top 4 Universities In Montreal, Canada. If you want to study in any of these universities, do well to contact them and ask for application materials.