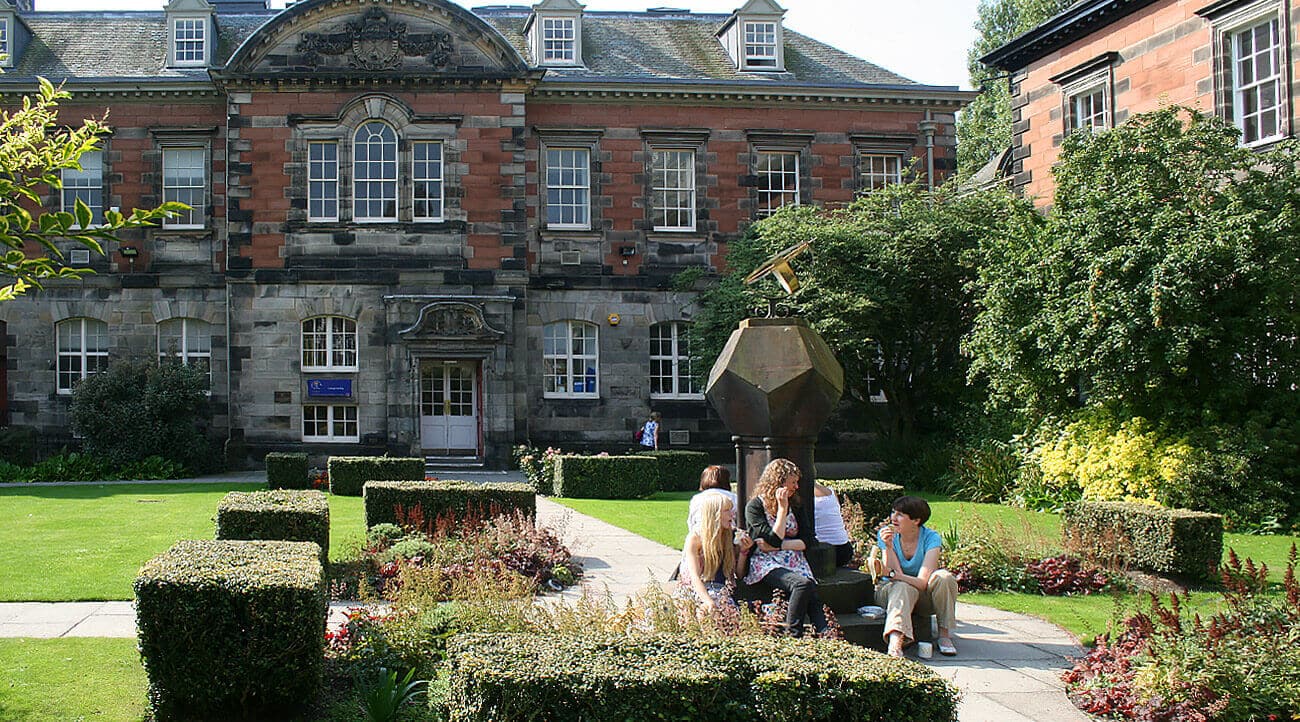 Many international students now prefer to study in Scotland because of the numerous benefits associated with studying there, one of which is the opportunity to work while you are studying. In our article today, we are going to focus on University of Dundee, the tuition fees, cost of living, ranking, admission requirements etc.
University of Dundee which is located in Scotland was founded in 1881 and  it's one of the best public universities in the country. The university is popular for programs like Law, medicine and Dentistry.  The Dundee University school of Medicine is ranked among the top 5 in United Kingdom, the Duncan of Jordanstone college of art and design is also top ranked in the UK. So you can see why many choose to pursue their studies in Dundee University. Let's also look at the ranking of this prestigious university.
Read also: University Of Stuttgart, Germany
University of Dundee ranking
The University of Dundee is ranked well in the world. According to the 2021 QS World University ranking, the University of Dundee is ranked #319 in the world. Times University Guide ranks the university on #23, while the Guardian University Guide, position the University of Dundee on number 19th in the world. The University's school of Medicine, Dentistry and social work all feature in UK's top 10 subject ranking.
University of Dundee Tuition Fees
Before you apply for admission into any university, the first thing you check is the tuition fees so you can prepare yourself financially. University of Dundee is one of the most affordable universities in the UK. The university charges £9000 for all its study programs per year apart from Medicine and Dentistry where the tuition fees range from £14,950 to £17,950 per year. If you want to know the exact tuition fees for your program, we advise that you contact the university.
Cost of living in Dundee
Cost of living is the amount a student needs to take care of his/her living expenses like feeding, accommodation, transportation, buying of books etc. In the city of Dundee, cost of living is affordable, usually ranging from £600 to £800 per month. This amount will be enough to take care of your living expenses while you are studying in University of Dundee.
How to apply for admission
If you want to study in University of Dundee, you don't need to pass through an agent. You can do it by yourself! The first step is to check the university website and be sure they offer your program. Once you've established that, check for the requirements. The next step now is to locate the online application portal, register and fill the forms. Do not forget to submit all required documents as demanded by the university. Once you are done with this, hit the submit button and your application will be sent to University of Dundee. After reviewing your application which usually takes few weeks, the university will contact you via an email about the status of your application and if it was successful, an offer letter will be sent. The moment you receive your offer letter, the next thing is to start your visa processing.
University of Dundee acceptance rate
Acceptance rate shows how selective a university is when giving admissions to students. The University of Dundee has an acceptance rate 38%, meaning that about 4 out of 10 applications are considered by the university. To make the university consider your application, you will have to apply with good grades and back up your application with enough supporting documents.
How to apply for visa to study in UK
Let's now look at how one can apply for a UK student visa. Please note that the student visa requirements vary from country to country, so you may have to contact the UK embassy in your country to get these requirements. But let's look at the general requirements and mode of application.
The UK student visa is very competitive and usually awarded on a points – based system and the following will be needed from applicant:
A recent passport photo.
International passport data page.
An unconditional offer for a place in any recognized UK university
Proof of English language proficiency. You must document proof of your English language proficiency in the form of toefl and ielts test scores. If you come from an English speaking country, you don't need this.
Proof of financial support throughout your stay in the United Kingdom. The proof of finance usually takes the form of a bank statement of account or a sponsorship letter from one that wants to finance your studies in the UK. This document should show that you have enough money needed to pay for your tuition fees and cost of living for atleast 1 year in the UK
In addition to this, you may be asked to provide documents that shows your academic records and also attend interview, do Biometrics depending on your country.
The UK student visa now cost £348 per application plus £150 health car surcharge fees per year. We advise that you contact your country's embassy to get more details about submitting a UK student visa. After your visa has been approved by the embassy and you travel to the UK, on arrival a UK border officer will place a stamp on your international passport stating the duration of your stay in the UK.  For instance, if your program duration is 12 months or 1 year, you will be allowed to stay for 12 months and extra 4 months. The immigration will not allow you stay beyond this period.
Working while studying in UK
Almost all students will like to take up part time work to support their studies. In the UK, working part time is allowed for students. You will be expected to work for maximum of 20 hours per week during schools sessions and full time during December and Easter Breaks or school holidays.
Let's now consider some of the questions asked about studying in University of Dundee and United Kingdom as a whole.
Read also: University Of Graz, Austria
How much does it cost to study in United Kingdom?
For both undergraduate and graduate studies, you will need around £8000 to £25000 per year depending on the study program. Cost of living depends on the city, usually the range is £700 to £1200 per month. So with this, you should have an idea of the total amount that will be needed for your study in the United Kingdom.
Can I study for Free in UK?
Though there are no tuition free universities in the UK, there are many government and private scholarships that pay for student's tuition fees and living expenses. Note that you will have to submit a scholarship application to these bodies before your application will be considered.
Is it difficult to study in the UK?
Studying in the UK can be very expensive and this can lead to some financial stress on the student especially when the person is on low budget. You can take up part time jobs to support your studies while studying in the UK. Students are allowed to work for 20 hours per weeks.
Is the University of Dundee prestigious?
The University of Dundee has a very good reputation globally. In the year 2020 the university was the winner of the University of the Year for student experience. The university is also ranked among the top 30 universities in the UK.
Is Dundee a good city for students?
Yes, the city of Dundee is a great city for students to live and the cost of living is low and affordable.
Is Scotland a safe country for foreigners?
Scotland has always been a safe country for international students or foreigners. The only danger is that the United Kingdom as a whole has been target for terrorist attack in the last few years.
Let's now look at list of some universities in the United Kingdom.
List of Universities in the UK
There are over 200 higher institutions in the UK, but I'm  going to list only the top institutions here. If you want to study in any of these universities, you can contact them and request for admission details.
University of York
University of Warwick
University of Wales
University of Teeside
University of Sussex
University of Surrey
University of Westminster
University of Sunderland
University of Surrey
University of Stirling
University of Southampton
University of Reading
University of Oxford
University of Plymouth
University of Oxford
University of Nottingham
University of Manchester
University of Luton
University of Essex
University of Brighton
University of Birmingham
University of Bradford
University of Bristol
University of Bolton
University of Durham
University of Glasgow
University of Greenwich
University of Huddlesfield
University of Leicester
University of Leeds
University of Liverpool
University of London
University of Edinburg
University of Lancaster
Bangor University
Aston University
Coventry University
Brunel University
London Sanford University
Lancaster University
This is how far we will go on this article. If you enjoyed reading kindly share by using the sharing buttons below. You can also mention us on other blogs and forums.