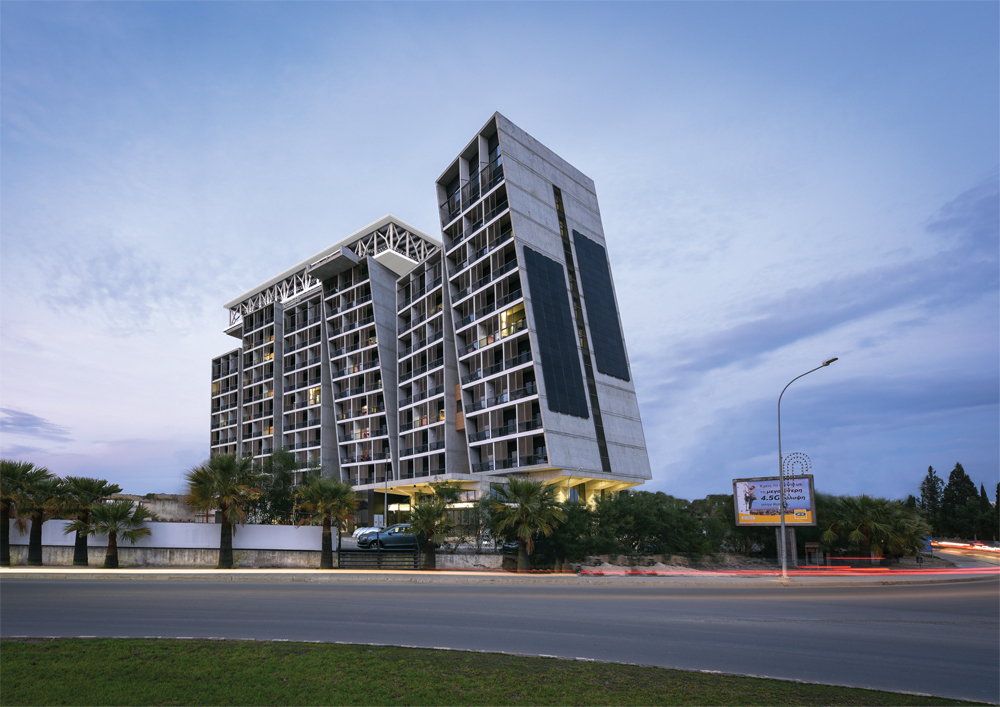 The university of Nicosia is Cyprus hub of higher education, the university is widely known as the global university and it plays an essential part in the internationalisation of higher education. The university of Nicosia is the largest university in Cyprus with over 12,000 students from more than 70 different countries all over the world.
Nicosia university also has study centres in 3 countries; New York city in USA, Athens in Greece and Budapest in Romania, this is to further foster internationalisation and global outreach. The university is aimed at nurturing research industry outreach.
The university of Nicosia was established in the year 1980 with it main and largest campus located in Nicosia, the capital city of Cyprus. It is presided over by NicosKartaakoullis and the rector is Phillips Pouyiouta. It has campuses in Nicosia, Limassol and Larnaca. University of Nicosia is affiliated to several universities; The university of London, University of Peloponnese, Western Sydney University and University of Patras to mention a few.
The University has 6 Schools
The school of business: the school of business is made up of six departments which are;
Department of management
Department of marketing
Department of accounting
Department of hospitality, tourism and sports management
Department of economics and finance
MBA program
The school of Education: the school of education has two departments;
Department of education
Department of music and dance
The School of Humanities and Social sciences: this school consist of six departments
Department of social science
Department of theology
Department of architecture
Department of communications
Department of design and multimedia
Department of language and literature
The school of law, it has two departments
Department of European studies and international relations
Department of Law
School of Science and Engineering:
Department of computer science
Department life and health science
Department of engineering
The school of medicine and medical science
Rankings
The university of Nicosia is ranked according to QuacquarelliSymond (QS) World University rankings among the top 100 universities in Europe and central Asia region. It was specifically ranked as number 91 out of the 300 universities ranked in 2019.
According to the ranking of world universities, UNIC was ranked among the world top 1000 universities. The times higher education world university rankings also ranked UNIC among the top 1000 universities. The University impact rankings ranked UNIC among the top 201-300 universities geared towards social and economic impact.
UNIC is also recognized for its distance learning programmes, it has received several awards for distance and e-learning and few among these awards includes; a 5 star rating from QS for online/distance learning. It was also awarded the EDDTU ( European excellence award association of distance teaching universities) as Europe's leading institution in online , open and flexible higher education.
The university has had several rankings which further affirms its efficient and effective delivery of learning.
Read also: University Of Cyprus
Admission requirements for University of Nicosia
The university of Nicosia takes so much pride in admitting several students from around the world, with their blends of cultural backgrounds and diversity. Each program in UNIC requires specific admitting criterion, applicants who which to study specific course will have to visit the school website to check the criteria for their course. Nevertheless, the general admission requirement for gaining entry into UNIC is as follows;
Every applicant must posses a recognized high school leaving certificate or its equivalent. English language of proficiency is also a prerequisite for entry into UNIC.
Recognized English Language proficiency Examination and acceptable grades for entry into UNIC
| | |
| --- | --- |
| Examination | AcceptableGrades |
| Test of English as a foreign language | 513 and above |
| Computer based TOEFL | 183 and above |
| Internet based TOEFL | 65 and above |
| IELTS | 35 and above |
| Cambridge first certificate examination | B and above |
| Cambridge proficiency certificate examination | C and above |
| GCSE English language o level | C and above |
| Michigan examination of proficiency in English | Pass |
Applicants who do not have English qualification will be required to write the university of Nicosia's NEPTON test.
Transfer Students
University of Nicosia is also open to transfer students from accredited and recognized universities and colleges, their courses must be equivalent to those offered in UNIC.
Post Graduate Admissions
Admission into masters degree programme requires a bachelors degree from a recognized university or college, special requirement may also be demanded by various departments. Post graduate students are also required to have English proficiency , the university offers English courses to help students get admitted for masters programme.
International Students
International students starts their session in September or February, International students may be required to have additional qualifications. The deadline for submission of admission documents is as follows;
| | |
| --- | --- |
| Semesters | Deadline |
| Fall semester ( September to January) | Last week of June |
| Spring Semester ( February to May) | Last week of October |
| Summer Semester (June to July) | Last week of February |
Tuition
University of Nicosia's tuition is based on the European Credit Transfer and Accumulation system (ECTS),this method of fee payment ensures transparency, the tuition for each student is calculated according to the total number of ECTS registered by students each year.
The tuition for each department varies according to the total ECTS per academic year. Students who wish to know the tuition for their department can visit the school website.
Scholarships and Financial Aid
The school also provides financial aid to ease the burden of education finance off students. There are also several scholarships;
Athletic Scholarships
Academic Merit Scholarship
UNIC Academic family scholarship
On-campus work-study programme
Early payment discount
Accommodation
Registered students can apply for accommodation at the university of Nicosia Accommodation Office. There are three (3) complexes to choose from; SIX, U and TRIANGLE. All of the student complexes offer convenient and suitable housing students.
The student complexes are located in Makedonitissa, in Nicosia. Students who do not want to stay in UNIC residences have several private accommodation options in close proximity to the university.
UNIC is a school dedicated to deliver top quality learning experiences to students from around the globe. It provides students with support services on research and global partnerships, it also encourages academic partnerships with other global universities.