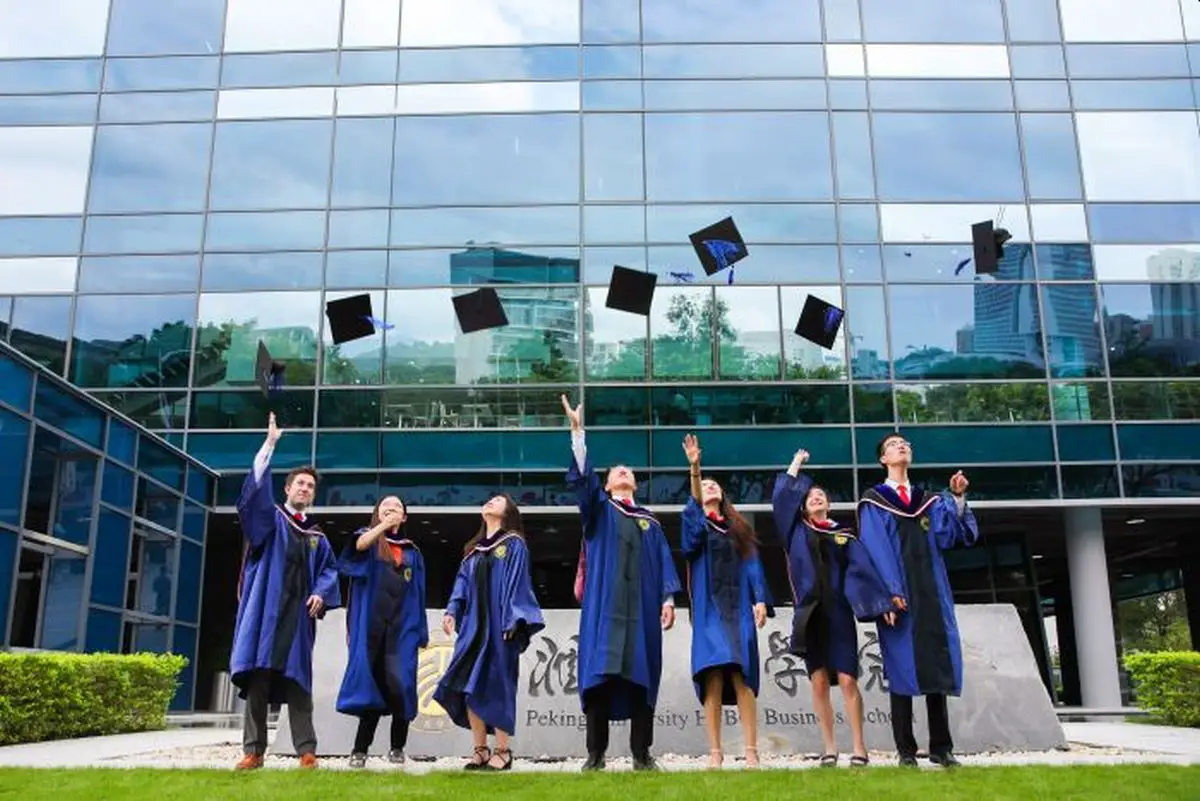 Peking University acceptance rate is what we are going to discus in this article today. Before we start, however let's discuss a little about Peking University for the benefit of people who don't know much about the university.
Peking University is a renowned research university in Beijing, China, and a member of China's prestigious C9 League. When the Guangxu Emperor granted Peking University its first royal charter in 1898, it was known as the Imperial University of Peking. The university's Romanized name, 'Peking,' is a successor to the earlier Guozijian Imperial College, and it retains the older transliteration of 'Beijing,' which has been superseded in most other instances.
It has consistently been ranked as one of China's and the world's top academic institutions; as of 2021, it is ranked 18th globally by QS Ranking and 2nd in Asia-Pacific and emerging countries by Times Higher Education.
The library of Peking University is one of the world's largest, with approximately 8 million volumes. PKU Hall, a professional performing arts center, and the Arthur M. Sackler Museum of Arts and Archaeology are also run by the university. The university is also well-known for its beautiful campus grounds and traditional Chinese architecture.
It also has one of Asia's only undergraduate liberal arts colleges and is a Class A university under China's Double First Class University program. Peking University's faculty includes 76 Chinese Academy of Sciences members, 19 Chinese Academy of Engineering members, and 25 World Academy of Sciences members.
Read also: Top 20 Best Paying Jobs In Energy
Peking University Notable Alumni
Peking University has produced a number of prominent personalities, including Mao Zedong, Li Dazhao, and Chen Duxiu, who are considered China's founding fathers of communism. Lu Xun, Hu Shi, Lin Yutang, and Liang Shuming, all important leaders in Chinese literature and noted philosophers, are among the notable artists. Deng Jiaxian, Qian Sanqiang, and others are among the notable scientists.
Peking University Acceptance Rate
It cannot be denied that a large number of students join each year at PKU because of the status and high quality of education they will receive. Despite Peking University's low acceptance rate of only 29% for international students, many students nevertheless apply in the hopes of being accepted.
There are a variety of criteria that may influence the acceptance of students from both domestic and international applications. Typically, students take the Gao Kao (college test) and must meet the university's score criteria. In order to be approved for further review, aspiring Peking University candidates must get a minimum score of 660 out of 750.
This is especially true for applicants from the United States. International applicants, on the other hand, may be accepted if they pass the admissions exam. The criteria are a little stricter for overseas students studying significant courses in law, physics, computer science, and other key disciplines.
Peking University Admission Procedure
A General Visiting Student is an international student who want to study at Peking University for one semester or year but not for a degree. For those interested in enrolling in Chinese-taught/English-taught undergraduate courses or improving their Chinese language skills, the following choices are available:
GVS1: Students of non-Chinese nationality may be selected for an exchange program at Peking University for Chinese language courses or specific undergraduate courses by overseas universities having university-wide student exchange agreements.
GVS2: Students of non-Chinese nationality may be selected for an exchange program at the corresponding Peking University department for specialized undergraduate/graduate courses by overseas universities with department-wide student exchange agreements.
GVS3: Individual or group applications are accepted for Chinese language courses and undergraduate courses. For further information, students interested in learning Chinese should contact the Chinese Language Studies Program.
Undergraduate studies In Chinese Language
Students planning to enroll in Chinese-taught undergraduate courses should hold the new HSK 6 certificate (over 180 points).
You can either take English-taught undergraduate courses for one or two semesters, or learn Chinese at the School of Chinese as a Second Language for one or two semesters if your Chinese proficiency does not meet the needed standard for your intended course of study.
Applicants must be non-Chinese citizens with a valid passport, aged 18 to 45, in excellent health, and have completed at least one year of undergraduate education at their home university.
How To Apply For Admission
Please complete the registration form at http://www.studyatpku.com. Complete the application form, submit it, and print a copy for your records.
When filling up the online study plan, candidates for Chinese language studies should select "School of Chinese as a Second Language," while applicants for undergraduate course studies should select "Other Departments/Schools."
Please print and attach a passport-style photograph after completing the Peking University Application Form for International Students online.
Official academic transcripts and certification of highest degree earned or Certificate of Enrollment at University (original documents or certified copies, either in Chinese or English) will be required.
Also make available a 500-1000 word motivation letter/study plan in Chinese/English.
Two letters from your referees will be needed. Professors or people with relevant academic titles should serve as referees. Original signed documents in Chinese or English are required for recommendation letters.
A photocopy of your valid international passport page (passport type must be ordinary).
Admission Notification
Admission will be based on your educational background as well as your academic achievements. The University will give you a 'Admission Notification' as well as a 'Visa Application for Study in China (Form JW202)' at the end of the semester if you are accepted.
Accommodation
At PKU, international students can choose from a variety of accommodation options. Please visit http://pkugv.pku.edu.cn/ for more information on Zhongguanyuan Global Village. Please call 86-10-62752288 for detailed advice.
Off-campus living options are available to self-funded students. Students who live off campus must register with the local police department within 24 hours.
Upon registration, students will obtain a Peking University campus card (ID card), which they can use at on-campus dining halls, the PKU Library, and other facilities.
Visa Information
With your Admission Notification and JW202 form, students admitted to PKU can apply for a visa at the Chinese Embassy or Consulate in their home country. International students studying in China for more than six months must get a 'X1′ visa, which is only valid for 30 days after arrival.
To get legal status in China, you must visit the International Students Division and apply for a Residence Permit within 30 days. Students who will be studying at PKU for fewer than six months should apply for an X2 visa.
What is Peking University Known for?
Peking University is a premier university for scientific research and education, as well as applied sciences research and education. There are 30 colleges and 12 departments, offering 93 undergraduate degrees, 199 master's degree programs, and 173 doctoral degree possibilities.
Which is better Peking or Tsinghua?
Tsinghua University is listed among the finest in the world in 33 out of 46 subjects, whereas Peking University is ranked in 37. Peking University looks to be stronger in a larger number of subject areas than Tsinghua University, since it consistently exceeds Tsinghua in all but engineering and technology.
Which is the #1 University in China?
Tsinghua University.
Tsinghua University, which was rated 17th (and first in China) in the QS World University Rankings® 2019, is this year's number one among China's best universities.
How much does it cost to study in China?
Tuition expenses at Chinese public universities typically range from 2,500 to 10,000 USD each academic year. There are also a number of programs available that are free of charge. These courses typically offered by colleges with campuses in China (e.g., the United Kingdom, Germany, and Denmark).
Can I study medicine in China in English?
There are various English-taught MBBS programs in China for overseas students. Zhejiang University (ZJU), Xiamen University (XMU), and Shantou University Medical College all offer MBBS programs (SUMC).
Hope you enjoyed reading this article on Peking University acceptance rate. You can share it by using the sharing buttons below so others can also learn